SpinalQ Rehab Jacket -
The S3 Spinal Q Brace is the most functional bracing system for all stages of injury and recovery. The patented Scapular Retractor Strap™ technology is designed to allow various degrees of tension, which is controlled by each patient to their own personal comfort level. S3 SpinalQ Brace reduces cervical, thoracic and lumbar back pain, corrects posture, reduces risk of injury and increases recovery rate. It will compliment any rehabilitation program and help with many upper extremity pathologies.
Professional strength, non-invasive rehabilitation through movement. Reposition and restore alignment with customizable adjustment.
- COVERED BY MOST INSURANCE PLANS
Benefits
The S3 SpinalQ Brace helps rehab the following injuries:
Torn Rotator Cuff
Slap Tear
Labrum Tear
Poor Posture
Posture Problems
Thoracic Outlet Syndrome
Impingement Syndrome
Shoulder Instability & Glenohumeral instability
Shoulder Replacements
Neck Pain Injury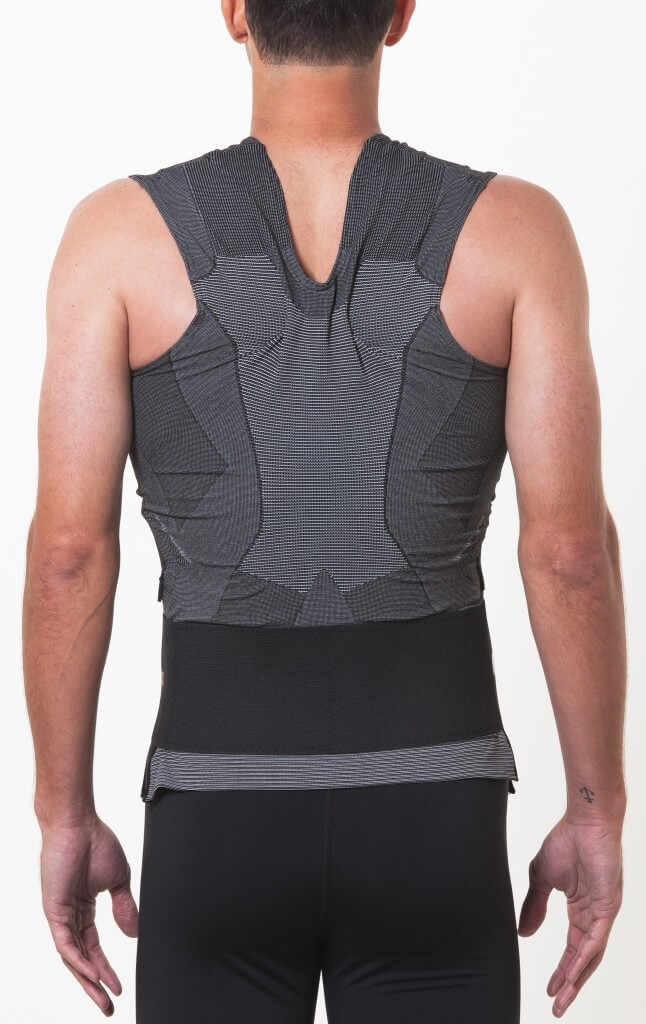 Posture Shirt - For more active and daily wear, used by professional athletes and those who want lighter and more fashionable look. It comes in several styles for men and women. It's the choice for enhanced performance, increased range of motion, injury prevention, pain reduction, and faster recovery.
These shirts are anatomically constructed with tension panel Neurobands® that activate and stimulate specific muscle groups and joints to keep you in perfect form. Controlled resist- ance causes your muscles to contract to increase strength and keep you performing at your
Vented Powermesh™ panels
Moisture wicking.
Anti-microbial protection.
Designed with our patented Neuroband® technology.